Testing for essential workers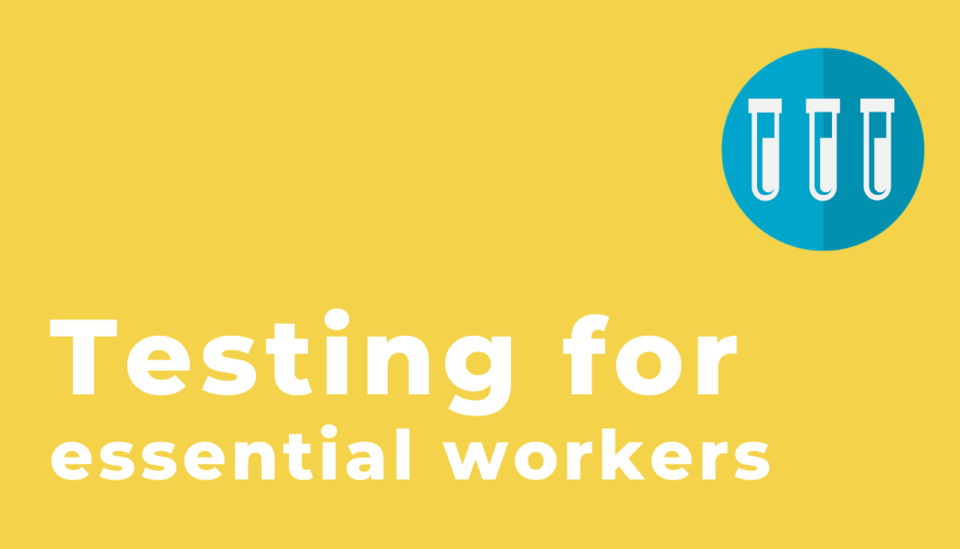 Dealing with the coronavirus crisis has been a challenging experience for everyone in the Trust, but you've been remarkable in dealing with adversity and have gone above and beyond to adapt. We thank you for the dedication you are showing to support our schools and our pupils.
During this exceptional period, it is essential that we take care of ourselves, each other and our families. One of the most challenging things about coronavirus is the uncertainty: not knowing who has the infection or when it's safe to return to normal life. It can be worrying for people who don't know. It also presents a challenge for schools planning the staff rota when people have to isolate for up to 14 days due to symptoms that may or may not be coronavirus. The government's decision to open testing to education staff is a welcome step forward because you can find out whether you or your loved one has the virus, and can be available for work sooner if the test is negative.
Who is eligible for testing?
To meet the testing criteria you must either be:
An essential worker, with coronavirus symptoms.
OR
An individual (adult or child) with coronavirus symptoms living in the same household as a essential worker.
In addition, you should be in the first three days of the onset of your coronavirus symptoms at the time the swab is taken - although testing is considered effective up until day five. No testing should be undertaken after day five, unless it's for a specific reason agreed on a case by case basis by local microbiologists.
This means you can find out whether you have the virus, and can return to work if you test negative. Testing is most effective within 3 days of symptoms developing.
What do I need to do?
If you suspect you or someone in your household has coronavirus symptoms, your household must self-isolate according to government guidance.
You should let your school know in the usual way that you are unable to come to work.
You can organise a test, or find out more about testing using the links below. Once you have your test result, you can update your school about whether or not you need to continue self-isolating.
Further information and links
For more information about testing for essential workers, click here.
To book a test, click here.
To check if you have coronavirus symptoms, click here.
To find out more about self-isolating, click here.
If you feel you would like further advice or have questions, please contact the HR lead in your school.