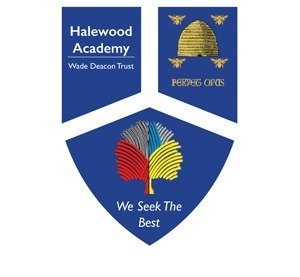 This role is an exciting opportunity for a committed professional to join a 'Good' school with strong links to the community it serves, as well as being part of a supportive and ambitious Trust with a clear vision of 'A Commitment to Excellence'.
Halewood Academy is an 11 – 16 school, located on the outskirts of Liverpool, consisting of 1090 students on the Academy roll. The Academy is an integral part of the Wade Deacon Trust.
Wade Deacon Trust is seeking to recruit a dynamic, innovative and proactive leader who will continue to build on the successes of Halewood Academy. The successful candidate will work collaboratively with colleagues throughout the Trust to drive forward school improvement and continue to develop Halewood Academy as a centre for excellence at the heart of its community.
To learn more about this opportunity and Halewood Academy, please visit: www.joinhalewood.co.uk
For an informal and confidential conversation or to arrange a visit, please contact Helen Stevenson on 07729 024631 / helen@satiseducation.co.uk or Laura McGunigle on 07931 384683 / laura@satiseducation.co.uk