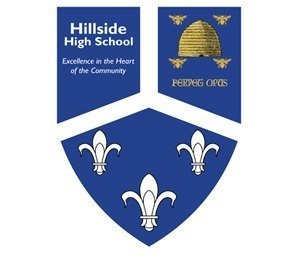 We seek to appoint a well-qualified, enthusiastic and dynamic Science Intervention Teacher to join our team. We pride ourselves on our high expectations, commitment to ensuring pupil progress and high-quality teaching and learning provision for all. You will share these values and be able to enthuse and motivate our pupils with your passion and creative teaching, presence and personality. Applicants will be expected to demonstrate a proven track record of high-quality teaching, supporting pupils to reach their potential and a commitment to securing the highest standards.
Hillside High School has a clear vision that our pupils should achieve their best. With an unwavering child-centred ethos, we put our pupils at the heart of every decision we make. At Hillside High School 'The Hillside Way' is exemplified in everything we do. The values of kindness, positivity and resilience are non-negotiable for staff and pupils. As a result, our teachers enjoy exemplary behaviour from pupils in lessons and are joining a community of hardworking, motivated and courteous young people.
We are extremely proud of our academic curriculum which serves our pupils well and provides them with a solid grounding for their future studies and employment. We offer a knowledge-based curriculum, with 'Reading is Power' and diversity at its core.
Full details of the post, including the job description and how to apply are available in the job pack below;