Stay well at home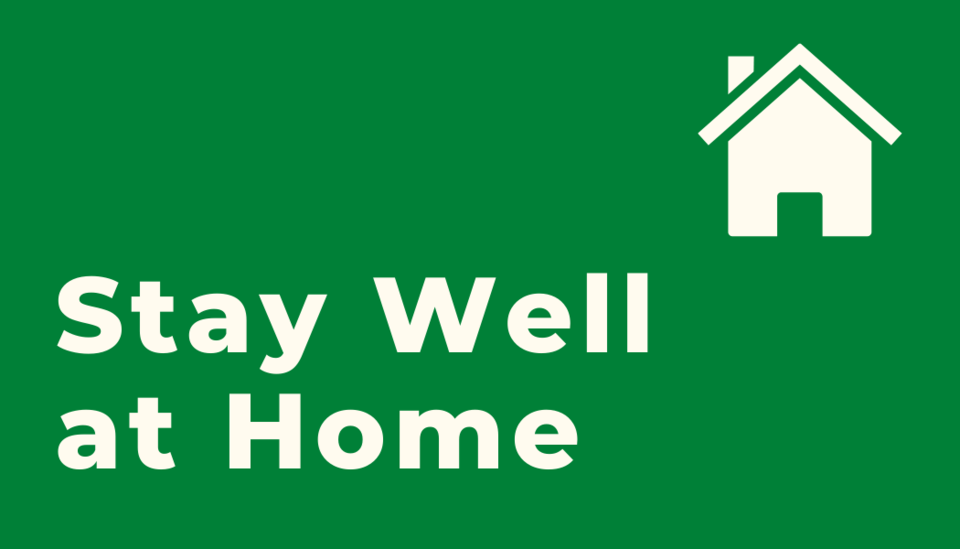 Government Guidance
Full guidance on staying at home and away from others
How to work at home
Many of us are now working from home - which will be an alien concept to many of us used to working in bustling schools and offices. Our experience will hopefully be short-lived, but here are a few tips to make the most of it, and stay well working at home.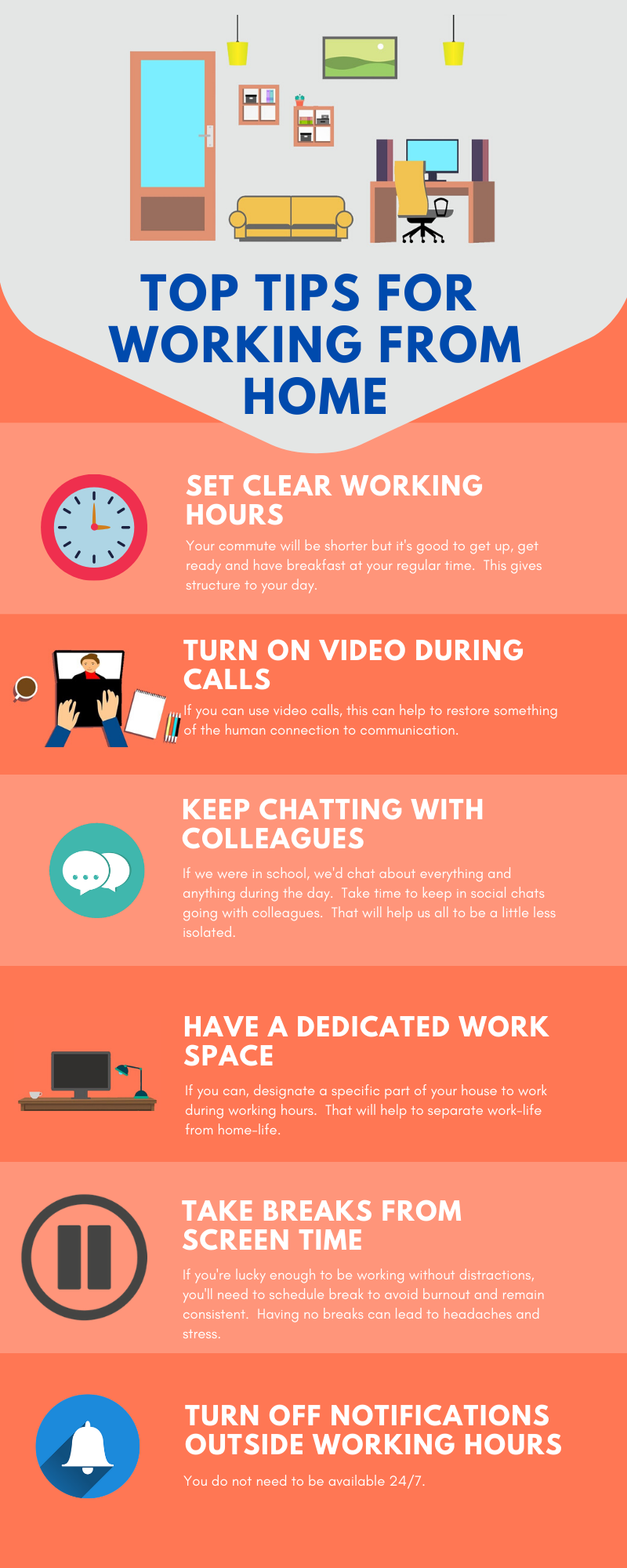 DSE advice for those temporarily working at home
The Health & Safety Executive (HSE) has advice for those working from home on a temporary basis during the coronavirus pandemic. There is no increased risk from display screen equipment (DSE) work for those working at home temporarily, so in that situation employers do not need to do home workstation assessments. However, we have useful advice to help you reduce DSE risks, including a short video showing how you can achieve a reasonable posture, while temporarily working at home.
Top Tips from other organisations
BBC: Five ways to work well from home
TES: 5 wellbeing rules for teachers working from home
Monster: 10 tips to make working from home work for you

CIPD: Top Tips for Working Remotely
MHFA England: Supporting Mental Health while Working from Home
Trello: The Remote Communication Cheat Sheet
Text as a communication mechanism is hard. You can't see body language, you don't know what's going on in someone's life on the other side of the chat window. You have much less insight into someone than when you're around them in an office all day, plus you don't even know if they are even physically there. Here are some actionable tips to put in place in order to be a good remote colleague: The Remote Communication Cheat Sheet For Respecting @All Team Members