Why work for us?
If you are looking for a rewarding and fulfilling career in education, you'll find it at the Wade Deacon Trust. As an employee of the Trust, you will benefit from the support and collaboration of a network of professionals who are passionate and talented in their fields.
As well as a rewarding career and nationally agreed terms and conditions, you will enjoy a range of rewards and benefits that reflect our commitment to your physical and mental wellbeing.
Whether you are a teacher, a leader, or a support staff member, you will find a place where you can grow and thrive at the Wade Deacon Trust.
Unbeatable rewards and benefits
We're excited to introduce The Hive, our new employee rewards and benefits package introduced in July 2023.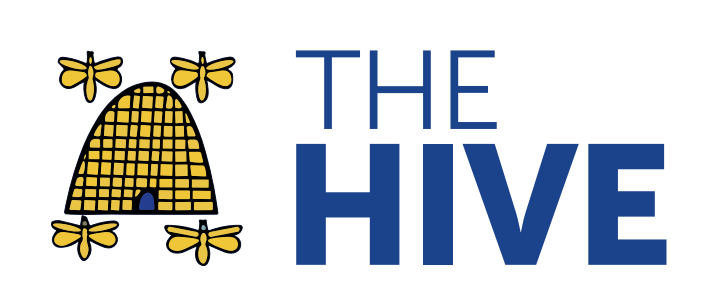 Access to a vast range of discounts and cashback from big brand names. Current discounts include 4% at ASDA and Tesco, and 5% at Sainsbury's and Morrisons. Morrisons 5% discount includes petrol, so you can make a big saving on your family fuel bill!

Dining offers include 10% at Pizza Express, Miller & Carter, Harvester and Bella Italia. Take 5% off DIY at B&Q and IKEA. Earn cashback in the sunshine with Booking.com (7%) Expedia (8%) or lastminute.com (9%)!

With discounts and cashback available on every aspect of spending, Wade Deacon Trust employees can make their money go much further.

A​ll discounts offered are at the discretion of the retailer and could be changed at any time. Offers described above were correct at the time of publication.

Employee Assistance Programme

24/7 access to free, independent and confidential advice, information and counselling service for all our staff. Offers legal, money advice, personal support and guidance.

Coming soon: Cycle to Work Scheme

We will shortly introduce an offer to purchase a cost-effective way to get new cycling equipment and bicycles by spreading the cost and also making savings on your Tax and National Insurance contributions via our salary sacrifice schemes.

Healthcare Cash Plan

Access to a health cash plan including cover for routine and specialist healthcare bills, a health and stress helpline, and discounted access to a virtual GP service
---
For new starters
Service Recognised

We recognise local government continuous service, including service in other schools and academies, when allocating annual leave and occupational sick pay entitlement.

Teacher Pay Portability

The Trust's Pay Policy guarantees pay portability for classroom teachers.
Terms and Conditions
Automatic Pay Progression

We do not have performance-related pay. All staff progress through their pay grades or ranges automatically each year. Appraisal is truly focused on continuous professional development, not a tick-box to justify pay increases.

Pay and Conditions

Our salaries are aligned to the School Teachers' Pay and Conditions for teaching staff and National Joint Council conditions of service for support staff. This commitment is protected via a Recognition and Collective Agreement between Wade Deacon Trust and the national Trade Unions and Professional Associations.

Annual Leave

Generous annual leave entitlement for support staff, starting at 26 days (plus the 8 bank holidays) rising to 34 days with service. Support staff on whole-year or term-time-only contracts can take up to 5 days' annual leave in term-time.

Flexible Opportunities

We provide flexible working opportunities across the Trust, including opportunities for part-time working, job shares and term-time only roles.

Occupational Sick Pay

For those times you are not well enough to be with us, we provide occupational sick pay to help you financially. Sick pay allowance is service related, starting at 1 month full pay with no continuous service, rising to 6 months' full pay and 6 months' half pay after 5 years' continuous service. Previous service with other schools is recognised for our occupational sick pay.

Occupational Maternity, Paternity, or Adoption Pay

When a new arrival joins your family, we want you to spend time together. Our occupational maternity, paternity or adoption pay over and above statutory entitlement supports you during these important early days.

Trade Unions and Professional Associations

We have a positive and mutually beneficial relationship with trade unions and professional associations, with regular meetings both formal and informal to discuss a range of issues. We encourage our members of staff to join trade unions if they wish, to take advantage of the range of benefits of union membership.
Professional Development
Continuous Professional Development

We are committed to professional development at the Wade Deacon Trust and have a strong track record of supporting colleagues to progress in their careers. We provide the very best support and training in ensuring that our staff achieve their goals. Collaboration is at the heart of our ethos and culture, and our colleagues enjoy a wide variety of support, opportunity and reward across the Trust.

Career Development

We offer excellent career progression opportunities within the Trust. For example, there are opportunities to work within other schools in our Trust when the time comes and you are looking for new challenges.
Physical Wellbeing
Flu Jabs

We fund annual flu vaccination for any staff who wish to take this important health protection.

​​

Medical Appointments

We allow paid time off to attend non-routine medical appointments.

On-site gyms

Some schools have on-site gyms which staff can access free of charge outside core-school hours.
Financial Wellbeing
Living Wage

Our Living Wage commitment means that all our staff are paid the real living wage (as set by the Living Wage Foundation) as a minimum, which is significantly higher than the government's national minimum wage or living wage.

All of our employees are enrolled into either the Teachers' Pension Scheme (teachers) or the Local Government Pension Scheme (support staff) with a generous employer contribution to both schemes. They are Defined Benefit schemes, which pay you a guaranteed income in retirement based upon your earnings over your career, rather than stock market investments – so there'll be no surprises when you come to claim your pension. Staff are able to opt-out if they wish.

See below for more information about our pension schemes.

​​

​

Financial Guidance

Guidance on a wide range of financial topics through our partnership with Wesleyan Financial Services and HSBC. Topics include understanding the benefits of our pension schemes, planning for a successful retirement, key financial guidance for Early Career Teachers, and promoting financial health and wellbeing.




Everyday Discounts

Discounts against big brands and high street stores including supermarkets, holidays, leisure activities, cinemas and restaurants.




Parking

Free parking is available at all our schools.
Pension Schemes
The Wade Deacon Trust offers two excellent pension schemes to all staff; the Teachers' Pension Scheme for teachers, and the Local Government Pension Scheme for support staff. You pay a percentage of your gross salary into your pension each month. This is topped up by generous employer contributions and you'll receive pension tax relief on your contributions.
Both pension are Defined Benefit schemes. This is a type of pension scheme that pays you a guaranteed income in retirement which is based upon your earnings over your career, rather than stock market investments – so there'll be no nasty surprises when you come to claim your pension.
Your pension will be a regular source of income when you retire – but you can also take some of it as a tax-free lump sum.
More information on the Teachers' Pension Scheme

Teachers' Pension Scheme

Teachers' Pension Scheme website

How much will you pay?

The rate of contributions you will pay is based on how much you are paid. Click here to see the contribution rates.

My Pension Online (MPO)

To keep up to date with your pension you can register for the scheme's "My Pension Online" account, which will allow you to:-

View your Benefit Statement
Change your personal details
Increase your pension payments to receive additional benefits
View your employment history
Nominate a beneficiary for your pension
Nominate a beneficiary for your death grant
Access a secure contact us facility
Track any forms you've submitted to see their status
Access pension benefits calculators where you can see how choices at retirement and when you retire will affect your pension.

Once you have your MPO account, the Teachers' Pension Scheme will also be able to keep you up to date with important information regarding your pension.

Signing up for an MPO account is easy. All you need is:

Your Teachers' Pensions Reference number (also known as your DfE number)
Your National Insurance number
An email address (we recommend a personal one)
Local Government Pension Scheme (LGPS)

More information on the Local Government Pension Scheme

All support staff are enrolled in the same Local Government Pension Scheme (LGPS), but it is administered by different local funds depending on where your main place of work is. Cheshire Pension Fund administers the LGPS for our schools in Halton, and Merseyside Pension Fund administers the LGPS for our schools in Knowsley and Sefton.

LGPS Pensions Made Simple - videos

Merseyside Pension Fund website

How much will you pay?

The rate of contributions you will pay is based on how much you are paid. Click here to see the contribution rates.
Protection for your family
It's not just a retirement income that makes it worthwhile saving into a pension scheme. There are other benefits too. While it's not a nice thing to think about, it's comforting to know that if you die your loved ones will be looked after. Your family enjoys financial security, with immediate life cover and a pension for your spouse, civil partner or eligible cohabiting partner and eligible children in the event of your death in service, or if you die after leaving having met the 2 year qualifying period.
A rewarding career
Click here to see a selection of videos to get an idea of what life in our schools is like. Our staff and pupils are proud to be members of our Trust community, and we are confident you will have a rewarding career at the Wade Deacon Trust.
For more information about Wade Deacon Trust's work benefits, contact the HR team at
hr@wadedeacontrust.co.uk
or on 0151 458 3400.