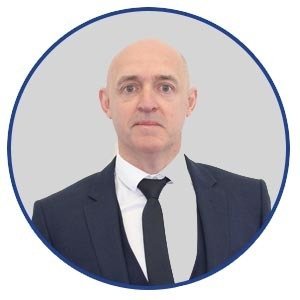 Paul Fowler
Trustee (Chair)
Paul has enjoyed a varied Career. Initially serving an engineering apprenticeship in the local car factory, then joining the Royal Marines and finally qualifying as a Solicitor in 1999.
During his 20 years of legal practice he has taken a keen interest in the safety and welfare of children and vulnerable adults.
As a Trustee, Paul is committed to the welfare of all pupils within the Trust. He holds a strong belief that all children should feel safe and flourish within the school environment.
As Chair of the Wade Deacon Trust Board, I am proud to represent a team of committed, passionate and talented individuals. We recognise that parents and carers take many factors into consideration when choosing a school, and for that reason you will find that each school within the Trust retains its own unique ethos, but follows our core values, with exceptional teaching and learning at the heart of everything we do.
We are focused on building the best environment for our academies to flourish and by providing excellent governance we aim to:
- ensure clarity of vision and strategic direction
- hold executive leaders to account for the educational performance of the organisation, its students and the performance of staff
- oversee the financial performance of the organisation and makes sure its money is well spent.
Every individual school has a voice, through the Trust's open and transparent governance, in the key decisions which affect each school.